Salesman - Seamless Shopping.

Bridging Online and Offline Experiences.
Get In Touch
SalesmanApp is a universal and versatile solution for salespeople
Optimize sales performance and make the shopping experience seamless and pleasant for both your customers and your staff
Why you need it?
Experience
Improved Customer and Salesperson Experience
Data
Data Collection, Enabling Informed Decisions
Sales
Increased In-store and Online Sales
One app to turn your sales staff into sales stars
Equip your sales staff with an app that has all the SKU, stock availability and pricing information they need.
They can then look up anything without leaving the customer waiting, consult them with ease and confidence, and create trust.
Bridging the online and offline shopping experience
With the SalesmanApp, assistants can create a cart in-store with the customer, hook it up to your CRM, and control the conversion process by following up online.
This gives the customer the opportunity to finish the sale at home, pick up the shipment at the location most convenient for them, and get their purchases quicker with in-store pickup across multiple store locations.
Steps to start it now
1

Fill the contact form here
2

Our expert will contact you and discuss the needs
3

We will present you the best solutions for your business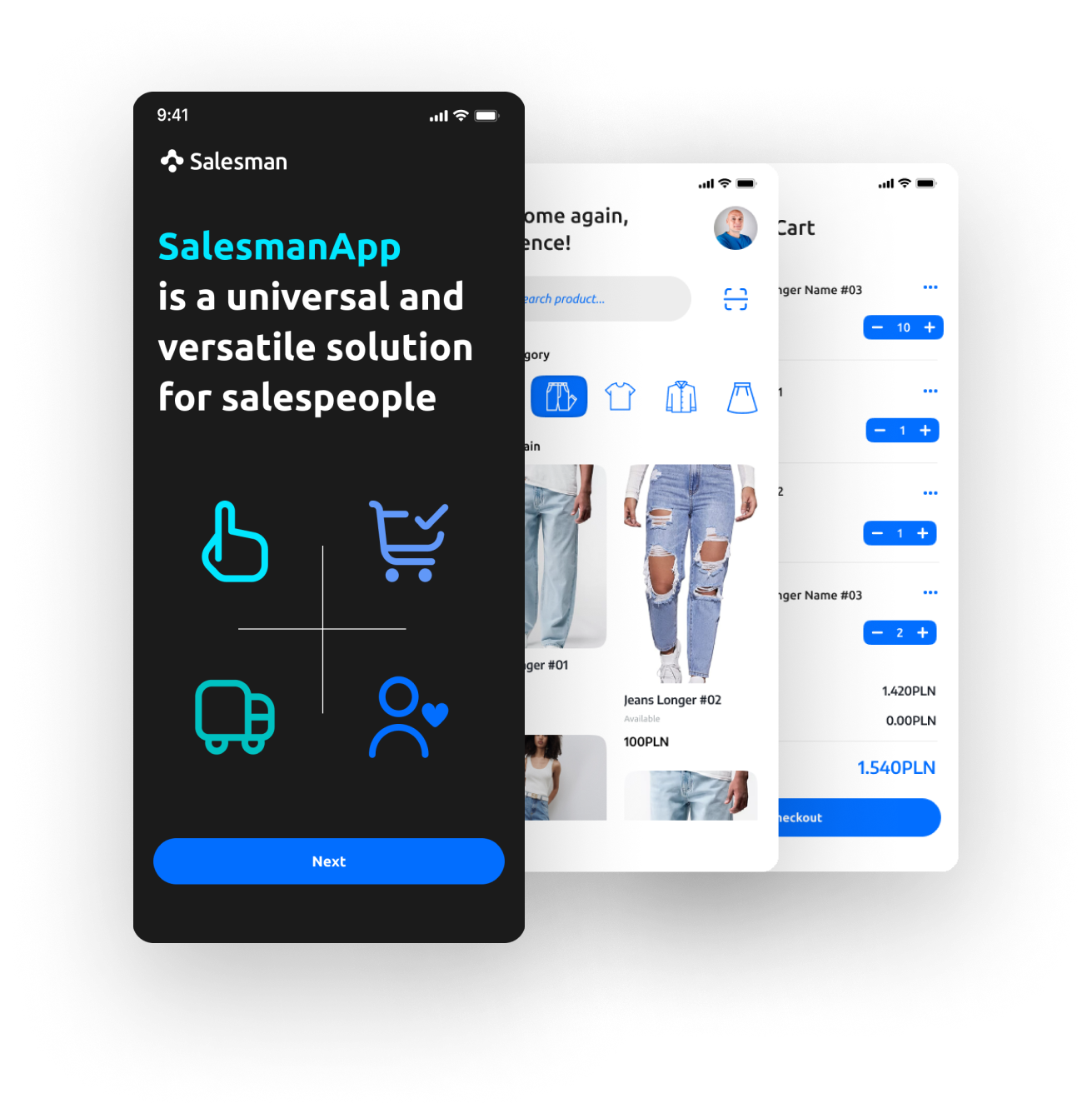 Check stock while interacting with the customer
Find all product descriptions
Find relevant recommendations
Happy users speaking
We came to NFQ with declining conversion rates and shrinking cart size. With the integration of the SalesmanApp, we easily boosted visitor-to-shopper conversion by 2-5% and average basket value by 5-10%.
One of the largest household goods retailers in Lithuania
Peak-time queues during April and November – months when most people change their tires – led to packed showrooms and prolonged sales processes. Stovendo's solutions helped us move registrations online and gave the customers the opportunity to select their tires remotely. This resulted in a 15% increase in sales revenue.
Leading car tire retailer in Lithuania
Turn your sales staff into
sales stars